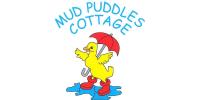 Early Childhood Teacher/Diploma Trained
PMud Puddles Cottage is an extraordinary Long Day Care and Pre School Centre. We have been running for over 22 years and definitely know a thing or 2 about caring for Children. We help Children learn through play which is both lots of fun and engaging for all involved. This incredible Centre can look after up to 90 children and we have enviable relationships with the families, children and the Mud Puddles Team!
We are so excited to announce that we are growing and to continue delivering our top level service we are seeking a special ECT for a fulltime role to join our awesome Team.
As a ECT you would need to have at least 3 years of prior work experience which would include Room Leader exposure. You would need to bring your warm and caring personality to work every day and develop trusting relationships with the families and children.
Current First Aid Certificate
Working with Children's Check (NSW)
2 professional referees.
Knowledge of EYLF and NQS
You would also need to provide details of how you have assisted in the day to day set up and support of children and their daily routines. How you have created trusting relationships with children and their families.
We are seeking individuals who are truly motivated and passionate to stay in this space and contribute positively to the children and the Mud Puddles team. You would need to be open to further learning and development and regularly contribute to the Mud Puddles team.
Diploma trained educators with relevant experience are encouraged to apply.
This is a 38 hour week on a 9 day fortnight and offering an above Award Salary
If this sounds like you then please APPLY NOW or call Kirstie on (02) 4735 7733.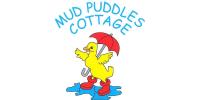 About Mud Puddles Cottage
No information has been provided by the company at this time.