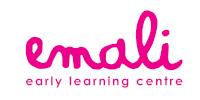 Childcare Centre Director
Emali Early Learning Centres is a South Australian, family owned business, that has experienced significant growth over the last 11 years. We provide high-quality care and education for every child and their family. Our team is very dedicated to providing a nurturing environment that is a platform for learning, independence and confidence for our children.
This is a great opportunity for a caring and nurturing experienced Childcare Centre Director in a rapidly growing company. Emali Early Learning Centres are high energy, dynamic and unique, proactive and committed to the highest standards of care in early childhood development. This opportunity is located in the Western suburbs of Adelaide.
Our team is dedicated to fostering an environment that is a platform for future learning, personal growth and confidence.
We want to create a sense of belonging for all children and pride ourselves in building strong relationships with all our families in collaboration with our amazing in-centre teams. We believe that learning happens at its best through play, communicating, discovering, imagining, questioning and creating.
You are...
You must embody the Emali values in teaching persistence, resilience, respect and social skills amongst a high quality educational program. We highly regard energetic, loving, fun, professionals that carry a genuine intent to be actively involved and interested in each child's early learning journey. We are committed to excellence in client service with a focus on being respectful and helpful to parents, guardians and team members.
Our educational programs are flexible and we create tailored learning experiences for all children. You must show commitment to continuous improvement, and strive for excellence. You will also be business savvy, able to grow and run a successful centre and possess the ability to think outside the box!
If you are an engaging and dynamic leader with a passion for the childcare industry, then this is the team for you
The key responsibilities for this position include:
Leading a passionate team of educators, teachers and support workers with varying skills and abilities
Responsible for the effective running of the day to day management of the centre across all levels of the business
Creation, implementation and evaluation of developmentally appropriate programs and routines for individual children and groups
Recording and maintaining accurate observations and record keeping for children safety, care and educational program purposes
Delivering excellence in client service and involvement in community, networking and marketing related events
Be able to possess strong empathetic values towards families for responsive and effective communication
Ability to create positive rapport with families from diverse age groups and cultural /socio-economic backgrounds
Must have proficient and sound knowledge of all areas of the National Quality Framework
Ensure a high level of quality assurance within the Centre, across all areas of the National Quality Framework
Work in partnership with the Management Team and Head Office in the leadership of your team and Centre
At Emali, we are a community of people motivated and driven by the desire to help children grow. If you are an enthusiastic, self-motivated individual looking for a challenge and wanting to join a supportive family, then we would like to hear from you!
Apply Now!
The application form will include these questions:
Which of the following statements best describes your right to work in Australia?
Have you completed a Diploma in Early Childhood Education and Care?
Do you have experience planning and implementing education programs in an early learning environment?
How many years' experience do you have as a centre director?
Do you have professional child care experience?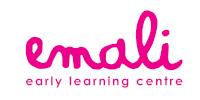 About Emali Early Learning Centre
At Emali Early Learning we believe that children are valuable members of society. We respect and acknowledge each child as an individual learner, and value their uniqueness regardless of their age, gender, race, religion or cultural background.
Childcare is an intense experience providing friends, fun, freedom, control, creativity and development. We aim to provide a home style environment for children to develop and explore, at their own pace.
The staff and management of Emali's child care centres are committed to providing a high quality service and care for every child and their family. Our job is one of the most challenging but also rewarding. Together with you, we are involved in developing the future generation of Australia, and we can never take that for granted.