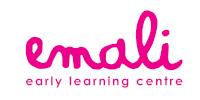 Early Childhood Teachers
Permanent Part Time - 30 up to 37.5 hours
Are you passionate about educating and caring for children within an early learning centre environment?
Flexible work arrangements such as job share, family flexible and professional development opportunities
Creation, implementation and critical reflection of educational programs and care routines for children
Emali Early Learning Centres are committed to providing a high-quality service and standard of care for every child and their family. We are looking for passionate teachers to work at the following locations, Athol Park, Prospect, Findon and Salisbury.
Our team is dedicated to providing an environment that is a platform for future learning, independence and confidence.
We believe that play based learning enables the children to develop a sense of belonging, being and becoming through relationships and social interactions which will in turn help them to achieve key learning outcomes.
We value open and honest communication and recognise its importance when working as a team. Our team work together with families to support each child's learning. We highly regard energetic, loving, fun, professionals that carry a genuine intent to be actively involved and interested in each child's early learning journey. We are committed to excellence in client service with a focus on being, respectful and supportive to parents, families and team members.
Our educational programs are engaging and strongly enhance the interests of the children, as well as further developing strengths of each individual child.
Our Teachers must show commitment to continuous improvement and strive for excellence. If you are an engaging and dynamic teacher with a passion for making a difference in the lives of children and families then this is the team for you.
The key responsibilities for this position include:
Creation, implementation and evaluation of developmentally appropriate programs and routines for individual children and groups
Recording and maintaining accurate observations and record keeping for children safety, care and educational program purposes
Liaise with families and outside agencies regarding educational support as required
Provide a care environment to children 6 weeks to school age
Participate in sharing best practice information across Centres and become part of the teachers Emali hub
Working closely with the Centre team and centre management
Apply Now by:
Click the Apply Now button and provide, as a single document, a covering letter addressing why you believe you would be an "ideal teacher" along with your resume.
No Recruitment Agencies please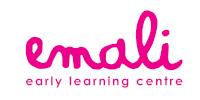 About Emali Early Learning Centre
At Emali Early Learning we believe that children are valuable members of society. We respect and acknowledge each child as an individual learner, and value their uniqueness regardless of their age, gender, race, religion or cultural background.
Childcare is an intense experience providing friends, fun, freedom, control, creativity and development. We aim to provide a home style environment for children to develop and explore, at their own pace.
The staff and management of Emali's child care centres are committed to providing a high quality service and care for every child and their family. Our job is one of the most challenging but also rewarding. Together with you, we are involved in developing the future generation of Australia, and we can never take that for granted.