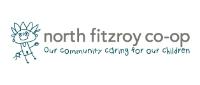 Early Childhood Educator – (Diploma/Degree qualified)
North Fitzroy Co-operative has a fantastic opportunity for an Early Childhood Educator to join our team 4 days per week. We are looking for someone that is highly motivated & enthusiastic with a genuine passion & commitment for working with young children.
We are a small 27 place community-based centre that provides exceptional educational programs for children aged 8 months to 5 years. We believe children learn through exploration and discovery within a stimulating educational play-based curriculum. We value collaboration with our families to provide a warm & engaging environment where children can meet their full potential.
The successful applicant will enjoy
Being in an environment where our staff are valued and connected our community
Being in an environment where our educators collaborate and learn from each other
Being part of a team that take a holistic view of learning and development
Being in an environment that values education for sustainability and outdoor education.
Working in above qualified child-to-educator ratio
Ongoing professional development
Being part of a centre that is Exceeding National Quality Standards
A generous & supportive working environment and above award pay rates.
To be successful in the position you must:
Have completed a Diploma or Degree qualification in Early Childhood as set by the Education and Care Services National Regulations
Be a passionate and cooperative team member
Have a commitment to excellence in early childhood
Value developing positive and meaningful relationships with children, families and our community
Have experience in play-based and emergent curriculums
Be a motivated and driven educator, who will actively contribute to the curriculum
Have an interest in natural play spaces and nurturing children's care and respect for the environment
Possess excellent written, verbal communication skills
Demonstrate excellent use of Technology
Have a current First Aid, Anaphylaxis and Asthma Training Certificate
Have a current Working with Children's Check
Have a current Police Check
Have the ability to work in Australia
Two recent referees (1 must be most current or current employer)
For further information please contact Alison Bradshaw – 9481 1148. Written applications close Friday 18th January 2019 and can be forwarded to Nth Fitzroy CCC, 173 Clauscen St, Nth Fitzroy 3068 or emailed to director@northfitzroycoop.org.au
North Fitzroy Child Care Co-op is a child safe and equal opportunity employer.
Please note that only applications that address the key selection criteria will be considered. Please also note that only short listed applicants will be contacted.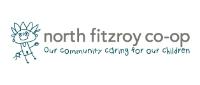 About North Fitzroy Child Care Co-operative
Co-op is a unique community-run centre for children aged between 8 months and 5 years. A small centre with only 27 places, we focus on supporting local families through strong relationships and a commitment to early childhood care and education. Every child is unique and encouraged to explore, engage and interact with their environment. Our educators ensure all children are supported in a nurturing, secure and stimulating environment that promotes positive attitudes to life long learning. Our educational programs provide a diverse range of meaningful experiences that foster children's desires for learning and enhance and support the development of positive and respectful relationships. We see children as powerful and active contributors to their own learning and development. Relationships are the foundation of our practice. Our community is developed through strong, trusting and respectful relationships. This creates a sense of belonging for all who participate in our community. We acknowledge the importance of creating an environment that is open, connected and embraces difference. We endeavour to take a holistic approach towards sustainable development. Children are empowered to make a difference to the world around them through experiencing and connecting with the natural world firsthand. The centre is committed to promoting environmental education and the importance of building positive attitudes towards environmentally sustainable values and practices.