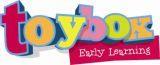 Traineeship
Are you passionate about caring for and educating children?
Do you want to be paid while you study?
Are you keen to work in a fantastic centre with a great team?
Then apply now!
We are looking for a Trainee to join our team and learn on the job, as you progress your Certificate III studies. The ideal person will be a flexible self-starter and be able to work in a team. You must be able to demonstrate that you are hands-on and willing to engage with the children, think on your feet and take direction from the Room Leaders and Centre Director as required.
We close to transport and are a bright, fresh Centre with wonderful indoor and outdoor learning environments, and excellent teaching resources.

Required Attributes:
the right to work permanently in Australia
excellent spoken and written English
at least Year 10 Level of education
satisfactory Working with Children Check. Prohibited persons under the Commission for Children and Young People Act 1998 are not eligible for appointment to this position.
Salary will be in accordance with the training wage. You must be available to work for up to 38 hours per week. To find out more about Toybox, visit us at www.toyboxearlylearning.com.au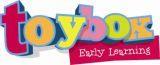 About Toybox Early Learning
Toybox provides an exceptional quality of care, where children are given the opportunity to learn and develop to their full potential in a fun and supportive environment.

We are big enough to deliver a quality environment with a great team, but small enough to ensure each child is cared for as an individual.

Each child will develop their unique skills and talents through play and learning at our centre.