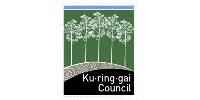 Children's Services Coordinator
Salary $105,353.04 - $122,208.84 p/a (pro rata) + super
Permanent Part Time (30 hours p/w)
Leaseback vehicle offered
Located 16 km's north of the Sydney CBD, the Ku-ring-gai area covers 84km2 , is home to 124,000 residents and set in one of New South Wales' most attractive natural environments.
Council is currently seeking applications from suitably qualified and experienced professionals for the role of Children's Services Coordinator.
Reporting to the Manager Community Development, this role will be responsible for overseeing and ensuring that Council operated Children's Services are licensed, accredited, and provide a safe, inclusive and appropriate environment for the care, protection and education of children.
Your duties will include, but are not limited to:
Supervising, advising and developing staff within Council's Children's Services area
Ensuring adequate operational, insurance, risk management and occupational health and safety procedures are implemented throughout Council's Children's Services
Managing the implementation of child protection legislation and duty of care responsibilities
Representing Council in forums with other levels of Government, community organisations, public seminars and working parties
This position would ideally suit someone with a friendly and approachable nature, excellent interpersonal skills and previous experience in the management of Children's Services.
To be considered for this role you will require tertiary qualifications in a relevant discipline and / or substantial experience in a similar role.
A current Class C driver's licence and working with children clearance number is essential.
How to apply:
Applicants are requested to address all Essential Criteria as listed within the Position Description to be eligible for an interview.
Like to know more? Please contact Danny Houseas – 9424 0829
Closes: 11:45pm, Friday 1st February 2019
Ku-ring-gai Council is an equal opportunity employer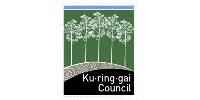 About Ku-ring-gai Council
At Ku-ring-gai Council we offer you the opportunity to make a difference in your community.
Situated just 16 kilometres from the city on Sydney's leafy North Shore, Ku-ring-gai is known for its unique natural and urban environments.
Boasting a vibrant and diverse community that attracts new businesses, young families, retirees and everyone in between, Ku-ring-gai provides the ideal environment to invest in your lifestyle and employment future.
Ku-ring-gai Council has a strong and diverse workforce comprising of 500 staff ranging from librarians, engineers, childcare workers, gardeners, accountants, IT, outdoor staff and much more.