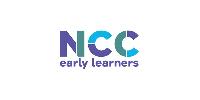 Kindergarten Teacher
We are seeking a well-experienced and enthusiastic Kindergarten Teacher to join our innovative team in our Early Learning Centre at Withcott.
This is an amazing opportunity for the right person to further your career and have an influence into a wonderful community.
The successful applicant will be suitably qualified with past experience in an Early Childhood Centre. Excellent interpersonal skills and the ability to build strong relationships within our team, our children and families, is essential.
This will be a full-time position operating 5 days per week, commencing February 2019.
TO APPLY: Applicants must refer/complete all documents pertaining to this position located on our website www.ncc.qld.edu.au
The practices of NCC early learners are based on Biblical Christian principles and values. Our staff embrace our Christian ethos and have a passion to teach, guide and direct the lives of our children.
Application forms must be sumitted by Friday 25 January 2019.
Post to: CEO, c/- Nambour Christian College, PO Box 500, Nambour Qld 4560
or Email to: employment@ncc.qld.edu.au
For all enquiries Ph Head of Early Learning on 07 5451 3330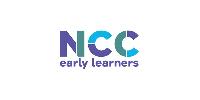 About Nambour Christian College
Nambour Christian College is uniquely situated on an 18 ha site within the foothills of the beautiful Sunshine Coast.

At NCC our attention is focused on your child who is known and valued as an individual by staff members who care passionately about the overall wellbeing of our students. Our aim is to work in partnership with parents in providing a quality educational environment that fosters security, support and success.