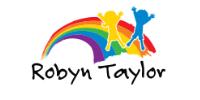 Early Childhood Teacher / Room Leader / Educational Leader
We are looking to grow our team with people who share our energy and enthusiasm for creating the optimum experience for our children and families.
As our Room and Educational Leader, you will lead the pre-school room, which holds a maximum of 24 children to 3 Educators.
Duties
As a Room Leader:
Guide other educators in the running of the room and implementing the curriculum
Communicate to the families
Maintain all centre and program documentation
Work with the centre director, child psychologist, and other educators
Participate in the National Quality Standards Process
Comply with the NSW Education and Care law and regulations
As an Educational Leader:
Mentor and guide other Educators
Review and refine the implementation of the curriculum, program documentation and practice
Work with the centre director, child psychologist, and other team members to ensure effective implementation of the curriculum and tailored programs
Ensure the curriculum, programming documentation and practice satisfy the National Quality Standards
Skills and Experience
Bachelor Degree in Early Childhood Teaching
Current First Aid certificate, including Asthma and Anaphylaxis (or willingness to undertake)
Current Working With Children Check
Previous experience working in a Pre-school Room
Previous experience as a Room Leader
Previous experience as an Educational Leader (preferred but not mandatory)
Sound knowledge of the EYLF and National Quality Framework including the National Quality Standards and Early Education and Care Services Regulation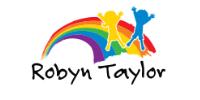 About Robyn Taylor Child Development Centre
Robyn Taylor Child Development Centre is a purpose-built boutique centre located in Croydon.
With beautifully landscaped gardens, vegetable patch and large activity rooms, we cater to each child's unique talents, development and learning capacities.
Our Values
Together we can be exceptional:
Teamwork, working towards a common goal, building each other up – acknowledging the strengths of others; supporting each other to develop and grow in areas that need support.
Challenges are opportunities for growth:
When problems do arise, look for the opportunity for growth, as individuals, as a team and as a service. Everyone has something to learn and take away from an event or experience.
Be Positive:
Put on a positive attitude towards work and life in general. Acknowledge the reality of the situation, but wherever possible approach situations with an open mind and maintain a positive outlook.