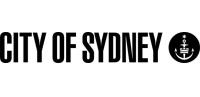 Child Care Worker (Trained)
Division: CITY LIFE
Unit: SOCIAL PROGRAMS & SERVICES
Section: CHILD & FAMILY SERVICES
Salary: AUD $62,040.00 - $69,308.00 per annum plus Superannuation
Employment status: Permanent
Employment arrangement: Full Time (38 hours per week)
Location: Inner-City
Option to work under a 19 day month arrangement
The City of Sydney is committed to creating a family friendly environment. Families with children can choose from a wide range of Council, Government, private and community services including childcare, preschools, playgroups, after school care, school holiday care and schools.
The City is a major provider of child care and we are seeking a qualified and experienced early childhood education and care professional to work in our approved services. The current vacancy is located at Alexandria Child Care Centre.
To be considered for this role you will have:
Diploma in Children's Services or approved equivalent (please refer to the ACECQA website for information on approved equivalent qualifications)
experience working in an early childhood education and care setting
demonstrated experience planning and implementing an education program that reflects the principles, practices and learning outcomes outlined in the Early Years Learning Framework
working with Children Check Certification
current first aid, asthma and anaphylaxis qualifications (as approved by ACECQA).
Compliance with child protection legislation is essential.
Do you want to be part of something challenging and rewarding? Are you passionate about serving our community? The City of Sydney might be the right career move for you.
To apply: Visit www.cityofsydney.nsw.gov.au/jobs to view or download the position description. Please upload your current resume and respond to the online questions that demonstrates how you meet the requirements of this role. Please note the "Essential Criteria Response" field in the online application does not require you to respond or upload a document. Previous candidates need not apply.
This role will require a national criminal check, Working With Children Check and pre-employment medical examination.
Applications must be made online via the City's website by 11:59pm on Wednesday 29 January 2020.
For further information contact: Catherine Avero, Early Childhood Services Coordinator on 02 9246 7886.
At the City we provide equal employment opportunity. We are committed to ensuring an accessible and inclusive work environment and encourage applications from people from diverse backgrounds and cultures.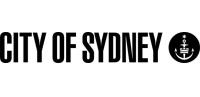 About City of Sydney
No information has been provided by the company at this time.