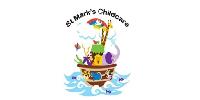 ECT / Educational Leader
Role:
Do you enjoy teaching children and mentoring adults? For this position you'll be an experienced and enthusiastic educational leader for our team of committed and professional educators. You will also be supporting our Director / Teacher by spending time on the floor whilst they're in the office. You will be a team player with up-to-date skills and high standards.
Key Responsibilities:
Educational Leader
Have one day of non-contact time to work on improving and maintaining an excellent educational program
Inspire, motivate and challenge your co-workers to ensure the best possible outcomes for our children
Early Childhood Teacher
Have two days per week in the room, covering the ECT role for the Director's admin days
Requirements:
Hold a bachelor degree in Early Childhood or equivalent
Current First Aid, Asthma and Anaphylaxis certificates
Current NSW Working With Children Check and accredited child protection training
Able to build strong programs
Demonstrated expertise in EYLF, theory and application
Excellent written and verbal communication skills
Able to lead and to work cooperatively within a team
A genuine desire and commitment to working with children and their families
Preparedness to teach in accordance with the beliefs of the Anglican Church
Call 9832 0378 or email stmarkschildcare@bigpond.com for a full job description and our philosophy.
Send your application in writing with your resume and Working With Children number to:
99 Hyatts Rd, Oakhurst 2761 Or stmarkschildcare@bigpond.com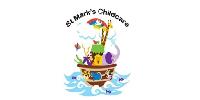 About St Mark's Child Care Centre, Oakhurst
St Mark's Child Care Centre Oakhurst is a community based service with a Christian philosophy and ethos. We operate a 39 place long day care and preschool service for ages 6 weeks to 6 years and a 72 place before and after school care service for students from Richard Johnson Anglican School and Good Shepherd primary school.