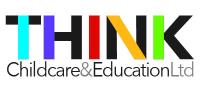 Expression of Interest for our Future Rockstars!
New Year? New Service? New role with Nido Early School?
Nido Early School is now seeking industry talents to join the team at our newly built flagship services located in Hillarys & Greenwood. We are recruiting for our future talents who are looking to challenge themselves and are dedicated to their professional development. We are looking for Educators who are committed to providing an 'Exceeding' quality of service and are ready to make a difference.

Whats different about Nido?

At Nido we do things a little differently in order to allow you (the Educators) to focus on the children and families of the Service. Nido structures their service leadership team to ensure nothing but the highest quality of service. The Service Leadership Team is made up of the Executive Service Manager, Curriculum Leader and Service Administrator. This structure helps support the personal development of our Educators and provide coaching and mentoring to ensure you reach your career goals.

Opportunities to join our Nest?
Service Administrators
Early Childhood Teachers
Lead Educators
Educators
Casual Relief
Benefits of joining our Nest:
Incentives and Bonuses payable to the team
"Ready Set Grow" - planned Induction and Onboarding
Supportive Leadership Team, dedicated to the development of the Educators in their team (One Team).
Premium facilities and resources inspired by both the educational project of Reggio Emilia and our local Australian context.
Continuous learning and professional development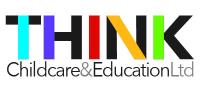 About Think Childcare Ltd
THINK are community of locally operated centres strengthened by common ownership and bonded and driven by love and the passion to provide every child with the foundation of curiosity and life-long learning and the skills required to enter the school system. THINK seeks to develop a child's social, emotional, physical and intellectual being. We offer specifically designed programs to enhance all aspects of a child's development through stimulating and nurturing experiences via a play based learning curriculum. We believe our role is to inspire and invoke curiosity for learning and set the foundation for the love of learning for the rest of their lives.