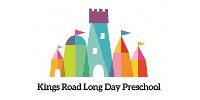 Preschool Educator (ECT/ Diploma-qualified, Part-time 3 days)
Preschool Educator (ECT/ Diploma-qualified)
(Part-time, 3 days)
8-hour set shift, Preschool opens 8AM – 5PM
Cohesive & supportive leadership & staff team
High educator-to-child ratio
Professional development opportunities
We seek an experienced ECT/ Diploma-qualified educator who is looking to continue to develop professionally. Due to our open-plan learning centres, you will have the opportunity to work with children across the ages of 3 – 5. Our smaller service and high educator-to-child ratio allows you to spend time supporting and scaffolding children in their learning journey. Our team of committed and professional educators have a continuous learning mindset and are open to learning from each other and to trialling new ideas and strategies.
To be successful in this role, you will have:
an ACECQA-approved ECT/ Diploma qualification;
at least 4 years' experience as a Diploma-qualified educator;
experience working in a preschool environment with an integrated and intentional transition to school program;
a strong understanding of EYLF and the National Quality Standards;
ability to use online applications to document children's learning and observations;
excellent written and verbal communication skills to work collaboratively, support and to establish relationships with children, colleagues, families and the wider community from diverse cultural backgrounds;
current First Aid Certificate, Anaphylaxis, Child Protection and Asthma Management training;
Working with Children clearance.
We are looking to start the candidate as soon as possible.
To apply, please send your Cover Letter and CV to hr@kingsroadpreschool.com.au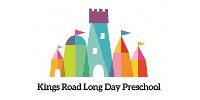 About Kings Road Long Day Preschool
No information has been provided by the company at this time.