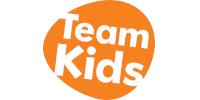 Early Learning 2IC / Coordinator (Armadale & Ivanhoe)
About Us
TeamKids exists to enrich children's lives. We provide exceptional experiences for children before and after school, and during the school holidays. We are passionate about bringing life to experiences that are fun, safe, and as enjoyable as possible. TeamKids is a sector leader, and the only provider with a low ratio of 1:10.
TeamKids also offers exciting Training and Development opportunities for our staff, to continue the growth of our team members as high-quality educators and professionals in the OSHC and Teaching industry.
About the role
We have amazing part-time opportunities available for ELC OSHC 2IC/Coordinators in Ivanhoe and Armadale. The roles include permanent and guaranteed hours, Monday to Friday afternoon (with morning hours available if you're interested and have the availability).
Reporting to the Director of Service, the essential purpose of this role is to deliver a fun and high quality program, for children aged 3-4, based within an existing Before and After School Care program. This will be achieved by supporting and mentoring a high performing, skilled and engaged team of Educators within the service, and by providing an inclusive and fun environment in which children are safe, engaged and well supervised.
Flexible working arrangements
Co-managing your own team, and supervising the children and OSHC service
Collaborative and innovative culture
Extensive career opportunities in a growing company
Express your educational and creative flare in a non-restrictive environment
No report writing!
During the holidays you will either continue with TeamKids at your venue as the Holiday Program Manager, or you will join our Area Manager team to support our broad network of Holiday Programs.

This role is a perfect opportunity to continue developing yourself in the Education sector in a fun and educational environment, while building incredibly strong professional relationships with the school you are based.

About You
Enthusiastic and passionate regarding providing exciting and engaging activities for children
Excited to co-manage your own program and team of Educators
Have obtained or studying towards ELC level Diploma as observed by ACECQA, such as Early Childhood, Education, OSHC, Youth Work, Sport Science, Phys Ed, or Arts (Recreation)
If this sounds like the position and company for you, please apply below.

Please note, only candidates successful to the next recruitment stage will be contacted.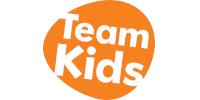 About TeamKids
TeamKids is an employer of choice in the OSHC/OOSH industry. We deliver remarkable before, after and holiday programs to children in Melbourne, Sydney, Brisbane and the Gold Coast, every day.
Working at TeamKids, is a bit like being part of an extended family. We nurture and help you grow your professional career, all while helping you to realise your true potential. You'll get to work with an amazing and talented group of people who genuinely have the child's welfare at the heart of every decision.
We live by our core values – FUN, INNOVATIVE, INVOLVED, REMARKABLE & GENUINE – and hope these resonate with you too.