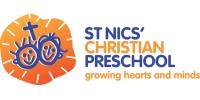 Diploma and Cert III Educators
St Nics' Christian Preschool is a recently new, purpose-built Preschool located on the grounds of St Nicolas' Anglican Church in Coogee. We are seeking excellent educators for join our dedicated team.
St. Nics' in a Christan Preschool that offers two huge, airy classrooms and a shared sloping green garden. We are close in walking distance to Coogee Bay Road shops and public transport links. We are a community orientated Preschool so the focus is entirely on the health and wellbeing of our community (staff and families alike) instead of making a profit.

Anyone seeking part-time or casual employment is encouraged to apply as well as we will be seeking to collect a pool of lovely educators to draw on for cover and other positions

Please reply with a cover letter, CV and names and contact details of two referees.
REQUIREMENTS:
Qualificaitons - ECT, Diploma, Certificate III
Relevant ACECQA Approved Qualifications for position applied for
Diploma in Children's Services
Cert III in Children's Services
Current Working With Children Check (WWCC)
Knowledge of Child Protection
Current First Aid Certificate including Asthma and Anaphylaxis training (ACECQA approved)
Skills and Experience
Experience implementing the EYLF and knowledge of the NQF and National Regulations
Must be an excellent early childhood educator who is able to easily relate to a diverse set of children and families
Must be a team player who is able to contribute to our tightly knit community of hard-working educators
Excellent written and verbal communication skills
Competent computer and electronic device skills
Commitment to excellence in early childhood and reflective practices
Ability to work between shifts between the hours of 7:30am and 6:00 pm
Ability to attend monthly staff meetings after hours
Must have experience working with children aged 2-5 years in a group setting
Must be an individual who is committed to bettering their pre-existing skills through professional development and keen to constantly improve themselves, their practices and knowledge regarding early childhood education
What we are offering:
10% above award wage (after probation)
A Rostered Day Off (RDO) every month
Fortnightly RDO after one year of service
Bonus paid leave during Christmas Closure after one year of service
The opportunity to work in a very friendly, warm and closely-bound team who are eager to welcome and guide newcomers or recent graduates
Working within a brand new, purpose built service with state of the art facilities for both staff and children
Flexibility with rosters to cater to working parents or those needing set or rotating shifts
An amazing location with views of the ocean from the garden and classrooms and the beach being a sixty second walk down the road
A not-for-profit environment wherein management is easy to access and focus is on the quality of care of both staff and families and not profit
A warm community of families, educators, management and church keen to look after one another and go the extra mile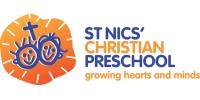 About St Nics' Christian Preschool
St Nics is a brand new long day care service located a block from the gorgeous Coogee Beach! We are a small and private centre with a wonderful community of families, church members and a very close staff team. We offer a one-of-a-kind school readiness program for our children and value play-based learning and gentle direction.
When adding to our team or enrolling families we look for warm, hard-working personalities and people who are willing to go the extra mile. We boast a fantastic employment package which includes (for non-probation employees) a monthly RDO, above award wage and two weeks bonus leave on top of the annual pro rata amount after one year of service. We also are keen on being the best in the business and we offer consistent Professional Development opportunities throughout the year and quick and easy access to the management team and Preschool committee.
We are licensed for 39 children but are keen to keep class sizes manageable for maximum benefits for both teachers and children. We have ocean views, large gardens, and access to fantastic resources and materials, all new. Our service is purpose-built and reflects a high standard of care.