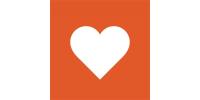 Educator / Kitchen Manager - Certificate III or Diploma Position
Everlearn Preschool is seeking an educator / kitchen manager to join our Prestons team full-time. The job is due to start in March. This is a vibrant role that involves providing on-the-floor educational support/release for key educators, managing food handling and preparation for morning & afternoon tea and cleaning duties.
The preschool consists of 60 daily places for children aged 3-6 years. The aim of Everlearn Preschool is to provide a high-quality service that exceeds the needs of the families in our community. We work in collaboration with parents and the community in the care and education of their children at the most important stage of their development - the early years.
Everlearn Preschool is a beautifully designed and independently owned centre. Inside our centre is fresh and modern with a large supply of high-quality resources. Our high-quality educational programs allow children to explore, experiment, imitate and ask questions to further develop their thinking and problem-solving skills.
With many long-standing staff members paid above award wages, you will be part of a professional, dedicated and highly qualified team. Our centre is staffed above the required ratios, providing ample time off the floor for programming and planning.
Everlearn Preschool - Prestons has an outstanding reputation in Southwest Sydney for offering one of the best school readiness programs in the area and as such is an excellent preschool to further your teaching career. We are also proud to currently hold an Exceeding National Quality Standard Rating.
You will have support and access to a full-time Centre Director (ECT), local owner and group leaders with in-depth knowledge of the industry.
Must Have Skills:
Minimum qualification should be Diploma in Children's Service, Certificate III in Children's Service or equivalent overseas early education qualification (applications from 417 visa holders accepted, but qualifications must meet the ACECQA Qualification Assessment).
A commitment to your own ongoing professional development in early education.
Excellent written and verbal communication skills.
Working with Children Check.
A love of children and passion for Early Years Education.
What We Offer:
Above Award wages
On-site parking
Ongoing professional development
Supportive team environment
Paid training and support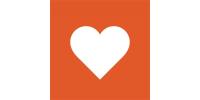 About Everlearn Preschool
At Everlearn we often have positive comments from Principals and teachers that the graduates of our preschools are confident, independent and brave when they start primary school.

At Everlearn we pride ourselves on the positive and encouraging environment that we create for children. Our educators praise effort and applaud courage when children try something new. All mistakes are considered an opportunity to learn and grow and efforts are praised. Our educators have a wealth of knowledge and understanding of children's development and provide constructive support so that the children can develop competency in different skills through practise and lots of encouragement.

The educators also provide opportunities for children to speak in front of each other so that they gain confidence in speaking to a group.

All our educators model positive language and spend quality time with the children, building a rapport and understanding of each child's abilities and interests because children who feel safe, calm and confident in their environment are ready to learn and reach their potential.