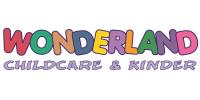 Early Childhood Teacher
Qualified Kindergarten Teacher -- A private long day care in Doncaster is seeking a full/part-time immediate start qualified EC Teacher for the kinder/pre-kinder room with knowledge of EYLF and the new National Quality Framework. We are an inderpendently and privately operated centre with 77 places and a kinder room with 31 places.
We will offer:
Friendly team of staff with supportive management
Plenty of professional development
Flexible roster
Educational resources and anonline programming software
Applicants must have first aid, WCC and relevant qualification to be a qualified and registered EC teacher. Our Centre complies with government regulations to maintain a smoke-free environment for young children. The Centre opens from Monday to Friday, 7am to 6:30pm, accessible by public transportation and has a very friendly team of co-workers and supportive management. If you are serious about your own future in children services, please apply with your resume and two references via e-mail at wcck@bigpond.net.au.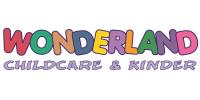 About Wonderland Childcare and Kinder
A privately owned centre with a mission to be a wonderful place for our wonderful children cared and educated by our wonderful staff.