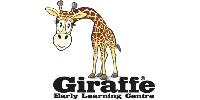 Early Childhood Teacher
Are you passionate about providing care and education to children and thrive working in a collaborative and supportive team environment?
Are you a new graduate that looking to work in a supportive environment to learn and grow?
Do you love working in a fun and dynamic centre with a large focus on learning and playing in the outdoors?
If you have a strong work ethic, are highly motivated and enthusiastic and are seeking a great work/life balance, keep reading!
We are seeking a dedicated team of childcare professionals for our service located in Balgowlah.
We are looking for teachers for part time ( 2 days) or full time ( 4 days)
The Centre:
Giraffe Early Learning Centre – Balgowlah is a beautifully designed 120 place centre with a fabulous outdoor area. This purpose built Centre provides high quality care and a warm and welcoming environment for all. The building has been specifically designed to provide a warm and secure environment for everyone and to provide flexibility to the different age groups.
Required Experience, Skills and Qualifications
An ECT Bachelor qualified teacher either a recent graduate starting out their early childhood career or an ECT with existing experience.
Or
An ECT qualification approved by ACECQA as equivalent Early Childhood Teacher.
Minimum requirements:
Bachelor of Early Childhood (or equivalent)
A Working with Children Check
Current First Aid, Anaphylaxis and Asthma training
Excellent interpersonal and organisational skills
A genuine passion for children's care and education
Ability to work 10 hour shift per day for 2 to 4 days per week.
Duties and skills include but not limited to:
Ability to plan and implement a program and environment that help supports the whole child
Strong understanding of Early Years Learning Framework (EYLF) and National Quality Standards (NQS)
Ability to provide and maintain a supportive environment for both children and parents as well as team members
Ability to work as a team player
Benefits of working for Giraffe Early Learning Centre:
Work in a premium centre
High quality resources and staff facilities
Supportive management team that respects and values its staff
Professional development opportunities
Send your resume with a cover letter explaining why we should consider you for a position at our service. If you would like further information or a position description, please contact Nicole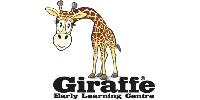 About Giraffe Early Learning Centre Balgowlah
No information has been provided by the company at this time.