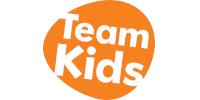 Before and After School Director / OOSH Coordinator
TeamKids is on the search for a remarkable Director, ready to take the next step in their career and work with an industry leader.

We have a full-time Director of Service position in beautiful Campbell, ACT. This position will have the support of an Area Manager, and Operations Manager, in addition to HR, Compliance, Customer Service, Payroll, Resource, Planning, and Staffing teams, so you can focus on delivering amazing experiences every day to children!.

This position will be managing and overseeing an 80-place program in a diverse Catholic school, which strives for excellence and an inclusive environment for their children.

About Us

TeamKids exists to enrich children's lives. We are founded, owned, and operated by Teachers and Childcare educators. We provide exceptional experiences for children before school, after school, and during the school holidays. We are passionate about bringing life to experiences that are fun, safe, and as enjoyable as possible. TeamKids is a sector leader, and the only provider with a low ratio of 1:10.

Why work with TeamKids?
Flexible working arrangements
Manage your own team, and have the resources to develop a great OSHC service
Industry leading ratios
Collaborative and innovative culture focused on fun
Extensive career opportunities in a growing company
Express your educational and creative flair in a non-restrictive environment
Opportunities to join quarterly events
Professional Development every term
Area Managers and Mentors that support you along the way
About the role
Impact the lives of children and their families by delivering a remarkable service and creating life-long memories
Operate your own service with a healthy budget
Support and mentor a high performing, skilled and engaged team of Educators
Provide an inclusive and fun environment in which children are safe, engaged and well supervised
Network and collaborate regularly with your peers across Australia
Must be Teacher or Children Services qualified or studying towards
Industry-leading culture focused on enriching children's lives and supporting passionate educators
Training and development opportunities
Involve yourself in the school and broader community
Outwork and align to the TeamKids values of being Genuine, Involved, Remarkable, Innovative, and Fun
So, if you're enthusiastic and passionate about managing a high performing team and providing exciting and engaging activities for children, apply now! For more information check out the TeamKids website, email recruitment@teamkids.com.au, or call Laura Georgiou on 1300 035 000.

Please note, only candidates successful to the next recruitment stage will be contacted.

We are proud to be an Equal Employment Opportunity employer, and we are committed to ensuring the safety of all children in our care. This means at TeamKids we are passionate about equality and diversity, we value every individual, we passionately protect and ensure every child's safety, and are always seeking to be better and do better than yesterday.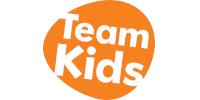 About TeamKids
TeamKids is an employer of choice in the OSHC/OOSH industry. We deliver remarkable before, after and holiday programs to children in Melbourne, Sydney, Brisbane and the Gold Coast, every day.
Working at TeamKids, is a bit like being part of an extended family. We nurture and help you grow your professional career, all while helping you to realise your true potential. You'll get to work with an amazing and talented group of people who genuinely have the child's welfare at the heart of every decision.
We live by our core values – FUN, INNOVATIVE, INVOLVED, REMARKABLE & GENUINE – and hope these resonate with you too.