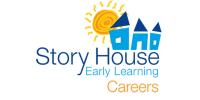 Executive Service Manager
The Role:
We are looking for a new Executive Service Manager to lead the management of our Tarneit service and develop strategic business opportunities for promoting our service to potential families. This is an opportunity for a manager who is looking to take the next step in their career in becoming an Area Manager. Managing this large service will give you the opportunity to take on extra responsibility and set you up ready for the next milestone in your career.
We are looking for someone who is business minded and comfortable in an accountable environment where your leadership and stakeholder management will help grow our business and allow others to thrive.
In this role you will be responsible for delivering a responsive service that is committed to inclusive practices which support families, cultural, socio-economic and individual situations. You will develop and maintain effective collaborative and respectful relationships with children, families, early childhood professionals and regulatory departments, and ensure privacy and confidentiality is maintained. We are looking for someone who is adaptable to change and can think outside the square.
Our Service:
Our service consists of 2 campuses, for 288 children a day. Our West campus has 4 rooms for our older children and kindy funded programs, whilst the East campus has 6 rooms for our babies and toddlers. Open from 6:30am to 6:30pm. Recently renovated, we have inviting indoor and outdoor play spaces. Outdoor features a working herb and veggie garden and newly planted fruit trees with the opportunity for children to get grubby in the gardens. With beautifully shaded sandpits, bike path and large verandas for the rainy day play. Indoor features a designated room for our art and cooking classes, yoga and sustainability program which is run by a passionate sustainability educator. The service is strengthened by a dedicated support office, Business Operations Manager and has an off the floor Educational Leader, Family Relationship Officers and a Campus Coordinator as well as a 2IC who is the eyes and ears on the ground.
Our service is conveniently located close to public transport and at arms reach to local amenities. With our hard working experienced team of educators we invite new team members with open arms and enjoy sharing our passion for early childhood education.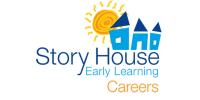 About Story House Early Learning
Story House Early Learning is an emerging early childhood provider with services in QLD, NSW and VIC. We strive to deliver engaging play-based programs that shape our children and support them to be curious and independent learners. We believe that the value of play is of utmost importance to children as it is their way of learning about their world.
Story House can be described as a large family owned business with a corporate structure in place. Working with us you'll enjoy a culture of openness, collaboration and respect, along with the opportunity to work alongside talented and passionate people.