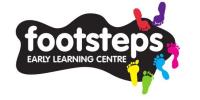 Diploma or Certificate 3 Qualified and Trainee Position available
Footsteps Early Learning Centre is seeking educators to join our experienced and passionate team within our service located in the St George/Sutherland Shire area.
Small family owned centres
Unparalleled support and development opportunities
Excellent potential for career progression
Encouragement to express your own ideas and creativity
Commitment from us for continuous quality improvement
Experienced Educators
Selection Criteria:
Certificate 3 or Diploma Qualfied
Minimum 2 years experience working with children
Current First Aid and Working with Children Check
Demonstarated experience and knowledge of the EYLF and NQS
A strong commitment to development and career progression in the Early Years Sector
Ability to work as part of a team
Evidence of initiative and a progressive approach to your work with children
Although not necessary to apply for this position please consider applying if you have previous experience as a 2IC or eduational leader as these postions will be considered.
Trainee
No qualification or experienced required
Study and Learn while you work and earn money
Receive off the floor study time each week during work hours
Study through a trusted and Registered Training organisation
Selection Criteria:
A strong interest and commitment to a career in early learning
The ability to articulate your ideas and values
A commitment to learning and studying to establish your knowledge
A genuine love of children
If this sounds like you, please apply now. Forward your CV and a cover letter, outlining your previous experience or education, as well as addressing the selection criteria to Kim at kim@footstepselc.com.au.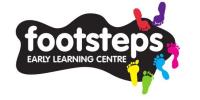 About Footsteps Early Learning Centre
Footsteps Early Learning Centres have 3 locations in Sydney where we cater for children aged 0-12 years across our different sites.

Beverly Hills LDC 0-5 years
Beverly Hills OOSH 5-12 years
Woolooware LDC 0-5 years

We are a privately owned family business, . providing high quality Early Childhood Education and Outside of School Hours Care. Our services provide comfortable, inviting and exciting opportunities for children to play, learn and explore.