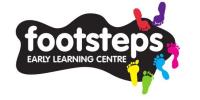 2IC / Preschool Room Leader
Footsteps ELC, Woolooware is a long day care centre located in the beautiful Sutherland Shire. We are a 29 place exceeding rated service.
Footsteps Early Learning Centre is looking for 2 Educators who are motivated and experienced to join our team at our Exceeding rated 29 place long day care centre in Woolooware.
We are currently looking for a Diploma or ECT qualified educator for a full time position as the preschool room leader, who can also assist in the 2IC role as well as a certificate 3 qualified educator to also join our team in an assisting role.
Essential requirements for the role:
Diploma, ECT Qualification (position 1)
Certificate 3 Qualification (position 2)
Current approved Working with Chidlrens Check
Current first aid/asthma/anaphylaxis training
Experience and knowledge in EYLF, NQS and A&R
Ability to work well and manage other Educators
A passion for providing high quality care
Enthusiasm and motivation
A passion for learning and furthering your knowledge
Ability to work within a small team environment
We would love to hear from you if you are interested in working in a small, homely environment where you are able to build strong relationships with the smaller number of children and families that we have and where your ideas and creativity are embraced.
If you have any quuestions about this position please call Emily on 95232075 or email resumes to kim@footstepselc.com.au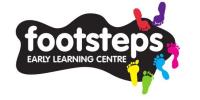 About Footsteps Early Learning Centre
Footsteps Early Learning Centres have 3 locations in Sydney where we cater for children aged 0-12 years across our different sites.

Beverly Hills LDC 0-5 years
Beverly Hills OOSH 5-12 years
Woolooware LDC 0-5 years

We are a privately owned family business, providing high quality Early Childhood Education and Outside of School Hours Care. Our services provide comfortable, inviting and exciting opportunities for children to play, learn and explore.