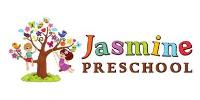 Educator
Jasmine Preschool at Freemans Reach has a long tradition for delivering wonderful experiences to the children of the Hawkesbury. With horses at the back fence, our 48 place family owned long day care centre is warm and homely.
We are seeking an experienced ECT to contribute to informing the programme and mentoring other educators in delivering substantive outcomes among our toddlers. This is a flexible role with hours structured within school times.
We are a privately owned service (one of just two owned by the family), recognising that we are a relational business which is reflected in the warmth of our culture and recognition among families
To be successful you will need to be inspired by a love for children, relish a traditional play-based approach, and committed to working toward the best outcome for each child.
Take your part in our Jasmine community; knowing every child, being known by all families and supported by your colleagues in a closely connected team. It is a lovely place to make a difference.
Check us out at www.jasminepreschool.com.au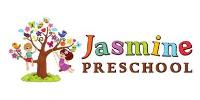 About Jasmine Preschool
A family owned preschool that operates by the credo
"Caring Hearts, Growing Minds"
- it's just what we do
To get a bit of a feel for us, check out our website www.jasminepreschool.com.au