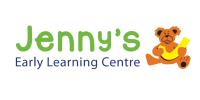 Centre Director - Early Childhood | Child Care
This is an amazing opportunity for an Early Childhood Director who cares about making a difference. The care and education of the children, family contentment and team cohesiveness are our highest priorities. We expect great engagement with our children, families and local communities.
A rare position has become available for a suitably experienced Centre Director to join our Leadership Team at our Bendigo Hospital Centre. The centre already has an amazing group of families and a dedicated team of Educators. This is a great opportunity for someone who wants to provide the best educational outcomes and provide the best support possible for their team and our families.
The Role
Key attributes we value in our Senior Leadership team are:
Passion, energy and enthusiasm for Early Childhood Learning
A demonstrated ability to build, lead and mentor a team
A clear commitment to engaging with the local community
A demonstrated ability to engage and develop relationships with key stakeholders within the community
Qualifications in Early Childhood Education/ Children's Services
Current WWCC, First Aid, CPR and anaphylaxis management
Proven leadership and management skills
Sound knowledge and expertise of the Early Childhood sector, including VEYLDF and National Regulation
Excellent Customer Service skills
An eye for detail
Solution-focused, 'can-do' attitude
You will successfully manage the daily operations of the centre, ensure an amazing standard of education
Benefits & Culture
As a successful applicant you will receive:
A highly competitive salary, tailored to your experience.
Flexible work environment - the freedom to add your own touch to our team
On-going professional and personal development opportunities - we want you to evolve and grow with our team
Support from a team of highly experienced and qualified professionals.
All enquiries and applications will be treated confidentially, please contact Managing Director darrenreid@jennyselc.com.au or 5454 3993 for more information.
All applications must include a cover letter and resume.
Please note, only successful applicants will be contacted.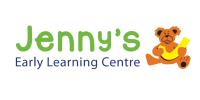 About Jenny's ELC
Jenny's ELC is an industry leader in Early Childhood Learning, with a commitment to deliver a high quality of education and care across our centres in Central Victoria.
We love the Bendigo community and we love our families. We exist to provide the best possible Early Years outcomes for children and their families. We do this in a fun and supportive environment for staff and promote personal and professional development.