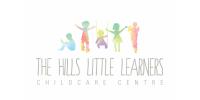 Centre Director
About Us
The Hills Little Learners is a small privately owned, family orientated early learning centre located in Seven Hills. Our centre prides itself on providing a stimulating and dynamic educational program which is derived from the interests and learning needs of each individual child. The Service caters for children aged 0 to 5 years, including a pre-school program.
We are currently seeking a Director to join our beautiful 28 place centre, who has the capacity to oversee the centre and is able to start as soon as possible.
Position Objectives:
The Director is accountable to the Approved Provider for the overall operation, management and administration of the Service, ensuring that:
Pedagogical leadership is provided to ensure quality care and education programs for children, and direction, support and continuous learning for staff
A vibrant, interesting, varied and appropriate children's program is developed and implemented to meet the ongoing needs of the children.
The philosophy, policies and procedures of the service are upheld, implemented and reviewed regularly to meet relevant requirements
Licensing regulations are met as a minimum operational standard within the service
The service attains and maintains Quality Assurance accreditation
The service implements the Early Years Learning Framework
All relevant legal and statutory requirements are monitored, complied with an implemented
The staff and families of the service are encouraged to contribute to the quality and success of the service.
Skills, knowledge and experience:
Highly developed pedagogical leadership skills
Highly developed program and curriculum planning and evaluation skills, with a sound knowledge of the Early Years Learning Framework
Sound observation and reporting skills
Highly developed interpersonal, negotiation and verbal and written communication skills
Effective administration, business, marketing and financial management skills
Effective operational, supervisory and human resource management skills
Effective time management skills
Ability to interact with children in a positive, sensitive and respectful manner
Ability to assist families in a sensitive supportive and professional manner
Ability to develop and implement policy and procedures
Ability to cope effectively in an emergency or stressful situation
Sound knowledge of relevant state and federal government legal compliance requirements relating to childcare
Sound knowledge of Quality Assurance
Experience using the Microsoft suite of Office products, See Saw, OWNA, and use of laptop and tablet technology is essential
Experience using Qikkids and OWNA is preferred but not essential
Essential Criteria:
Diploma of Children's Services or Bachelor of Early Childhood
Current First Aid Certificate
Anaphylaxis qualification
Current Working With Children Check
Current Police Check
Ability to work shifts between 7:00am to 6:00pm Monday to Friday
Sound knowledge of the NQF, NQS and EYLF
At least one-year management experience or long term 2IC with leadership and management experience and willing to take the next step
Experienced working with children aged 0-5
Be looking to commit to a long-term role
Benefits of working with us:
Competitive performance bonus scheme
Encouraging and supportive Approved Providers and educators
Childcare discounts
Close knit, family-oriented community
Stimulating indoor and outdoor space and educational and leading early learning resources
Modern technology
Ongoing training and development opportunities
Uniform provided
On-site parking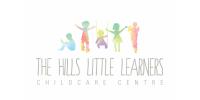 About The Hills Little Learners
The Hills Little Learners Childcare Centre is a modern purpose-build Centre that has been providing quality care in a nurturing environment since 2007. The staff at Hills Little Learners are caring, energetic, and above all, enthusiastic about your child's development.
The Hills Little Learners prides itself on its School Readiness Programs to ensure your child is given the best start to their schooling life.
The Centre is licenced for 28 children per day, for ages 2 to 6. Being a small Centre provides a homely atmosphere and your child gets the attention they deserve. As a result, we spend a great deal of time discussing your child's development and growth with you and work closely with you to make sure your child is individually catered for.