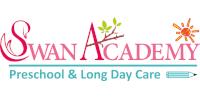 Certificate III or Diploma Educator
Private on-site parking
Close to public transport
Passionate team members who are committed in providing high quality care and education
Career progression opportunities in the near future
This is an exciting opportunity to join our centre with amazing facilities and spacious natural outdoor play areas, located at Chatswood. We are looking for someone who's personal philosophy and practice is based on this belief that children are capable and confident learners. You will be responsible for developing a meaningful and interesting curriculum that involves interactive decision making by children, parents and families and the broader community with the aim of fostering children's learning.
To be considered as a candidate, you need to have the following qualifications:
Certificate III/Diploma in Children's Services
A current First Aid Certificate
A current Asthma and Anaphylaxis Certificate
Working with Children Check number
Child Protection Unit
The successful candidate will have:
Excellent sense of aesthetics
Excellent communication skills both verbal and written
Exceptional Emotional Intelligence
Passion in Early Childhood Education as well as a fun and energetic personality
Exceptional time management skill
Extensive knowledge of NQF and EYLF
The ability to develop effective and positive working relationships
Commitment to continuous improvement of the service through reflective practice
Desire to excel and be an advocate of high quality child care and practice
Your Role and Responsibilities including - not limited to:
Coordinate and manage day to day routine of the room.
Planning and implementing educational program which reflects the children's interests as well as the centre's philosophy
Implement the centre's philosophy, systems and operational processes to ensure the successful running of the centre.
Maintaining children's records
Methods of assessment, reflection and evaluation of the curriculum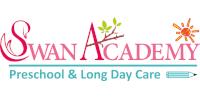 About Swan Academy Chatswood
Swan Academy Chaswood is a brand-new 97 place centre catering for children aged 0-6 years old. The centre holds a central location in the heart of Chatswood with underground parking available for convenient drop off and pick ups. Within the centre, are 4 beautiful spacious classrooms designed to accommodate children's curiosity and creativity during their first 6 years of their lives. The contemporary and warm atmospheres create a sense of belonging for the children, making Swan Academy their second home. Our outdoor play space offers limitless learning opportunities for the curious little explorers through the abundant natural elements and play equipment. We understand the importance of the early years. Therefore, our qualified educators are devoted to build long lasting partnership with you to ensure the best outcome for the children. We are looking forward to meet and get to know you in the near future.