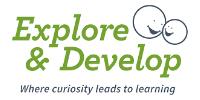 Early Childhood Teacher / Diploma
Explore & Develop Alexandria is a privately owned Early Childhood Education Service that provides the highest quality education and care to 78 children between the ages of 6 weeks to 6 years.

Explore & Develop has a strong focus on building a sense of community and belonging for our children, families and the Explore & Develop team.

We allow children to unfold in their own way and in their own time. Children are given the space to discover, develop in many different areas and inspire themselves and others.

We are committed to sharing the opportunity to see young children with new eyes.

We are seeking a passionate Early Childhood Educator who is CREATIVE and FUN-LOVING and AUTHENTIC.

The position commences ASAP.

What we offer:
Time off the floor for programming and in-house webinar training
An exceptional workplace with a passionate Director/Approved Provider
Ongoing support and opportunities to attend workshops and training programs to support your professional development
A supportive and experienced team who is committed to innovation, diversity, integrity and collaboration
Monthly scheduled Rostered Days Off
Paid attendance at team meetings
A beautiful purpose built centre with an exceptional outdoor area including a mud pit
Convenient Alexandria location that is close to public transport
Free parking on-site
If this sounds like you and you would like to be part of a team in creating a high quality education and care service we would love to hear from you! Please APPLY NOW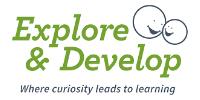 About Explore and Develop Alexandria
Rita Dias I am the licensee of Explore and Develop Alexandria and a mother of three young boys aged 6, 10 and 13 years. I am determined to bring to the market a centre that offers an environment which encourages children to learn and grow at their own pace and to provide a haven for young minds to grow and develop, socially, emotionally and academically. Explore and Develop Alexandria is about: Providing a safe, nurturing environment where children are free to imagine, explore, create, discover and make so as to be constantly learning about themselves, others and the world around them. Explore and Develop Alexandria is a privately owned long day care centre, licensed for 78 children per day. It is the 17th child care facility to open under this brand name. It will open its doors in February 2012. Located in a Commercial area, Explore and Develop is positioned to really offer a quality centre to parents. Explore and Develop Alexandria will be a centre that offers the highest quality of care right from the moment that the children enter the centre. The toys, centre design and furniture have all been chosen to impress both the child and the parents. Each room is themed differently so as to enable the children to learn and develop in accordance to their appropriate stage of their development. My aim is to create an atmosphere that is truly reflective of the home. The rooms each open onto an age appropriate outdoor play area that will offer a natural environment so that the children are able to freely explore and thus learn at the same time. Each child is unique in their own way. Explore and Develop Alexandria will be a place where children love to come!!! Explore and Develop Alexandria Staff Explore and Develop Alexandria have quality service through nurturing, caring, happy, approachable friendly team members. Who are in touch with the latest developments in child care through regular training days. We have;
Cook/Chef
Authorize Supervisor
Three Early Childhood Teachers
Three Diplomas
Four Certificate III
Three Trainees
Babies Room
Explore and Develop Alexandria offers quality clean, safe, and caring education. It has beautifully themed babies room, two beautiful cot rooms, age appropriate games – look, touch, feel, floor exercise equipments/gyms, covered outdoor play area
Toddlers Room
Explore and Develop Alexandria provides a haven for everyday discovery and learning. Children learn as they explore, discover, make and create and imagine. We provide an environment and programs that foster these characteristics through a variety of programs and spaces that are well designed, rich and varied. Explore and Develop Alexandria has well appointed indoor play areas that fosters curiosity through – interactive toys and puzzles, imaginary set ups (home, kitchen), creative arts such as music and painting.
Pre-School Room
Explore and Develop Alexandria have specialized curriculum for children to help them reach their full potential. We provide enriching, meaningful and real opportunities for their learning development through emergent educational programs. Explore and Develop Alexandria have a smart board/Ipads available to actively encourage children to learn and prepare them for kindy, socially, emotionally and academically.
Outdoor Area
Explore and Develop Alexandria has well appointed outdoor play area that also fosters curiosity. All three rooms lead out to the outdoor area.
Nutrition
Catering for most dietary needs of children through a commercial kitchen and dedicated cook/chef. Aims to provide optimal nutrition for optimal learning. Seasonal weekly menus prepared by the chef.
Parent Communication
Explore and Develop Alexandria will be fostering, comfortable, regular and open communication with parents through direct contact with teacher or through parent portal on the Explore and Develop website. Parent is able to log on and see what their child has done on a daily/weekly basis and what activities they have participated in.