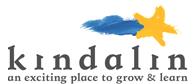 Childcare Traineeship - Northern Beaches
Looking to start your career in Childcare?
Come and join us at Kindalin Early Childhood Learning Centres!
We currently have full-time traineeships (mature-trainees welcome) available at our Kindalin Frenchs Forest Centre! Providing hands-on training, we support you to complete your Certificate III in Childcare.
This is a great opportunity for school-leavers, mothers wanting to go back to work or those looking for a career change!
No prior experience is necessary. Just a love of working with children.
We offer you:
Paid hands-on training to complete your Cert III in Childcare
Time during work hours to complete your studies
Attractive employee benefits
Kindalin polo shirt as a uniform
Staff conferences and career development seminars
Access to resources like early learning programs (EYLF, NQS) to help you complete your studies
Ability to progress your career when you have completed your traineeship!
And best of all, we are a supportive, creative and fun team.
What do you need for a traineeship with Kindalin:
A desire to educate children
Ability to complete your Cert III via correspondence
Working with Children's Check - www.kidsguardian.nsw.gov.au/check
Permanent residency in Australia
Have the flexibility to work rotating rosters during our opening hours of 7.00am - 6.30pm
If you want to be part of a creative, friendly team, apply for one of our traineeships and start your journey to making a difference to a child's education.
The Trainee program allows you to complete a Certificate III in Early Childhood Education and Care within 12 months whilst gaining paid employment in a fun team of educators.
We are a family owned business and have been providing high-quality childcare for over 30 years. We would love you to become one of the Kindalin family.
To apply for a traineeship, submit a cover letter & resume. If you want to find out more before applying, call 0405 912 240 to find out more.
WATCH: Kindalin Careers - https://youtu.be/4lvMOhZ82SM
WATCH: Meet Alison Wharton - https://youtu.be/VrapbZGFhiI
To find out more about Kindalin Early Childhood Learning Centres, visit our website - www.kindalin.com.au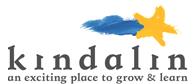 About Kindalin Early Childhood Learning Centres
Kindalin staff are educated, warm, creative and respected leaders in the field of early childhood development and education.
Kindalin Early Childhood Learning Centres is a family owned service which has been providing high quality Children's Services for over 30 years. The Kindalin vision is to provide every child with a stimulating and challenging environment in which to grow and learn, this too is our vision for our valued employees.
Kindalin Early Childhood Learning Centres offers their employees:
A dynamic and friendly team environment
Opportunity for promotion and career growth
Competitive salary and attractive employee benefits
Staff conferences and self-development training
Positive and progressive work environment
To be a part of our evolving early learning centre