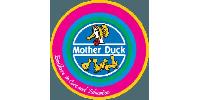 Nursery/Infant Educator
Mother Duck Childcare and Pre School Centres are committed to building strong relationships with each child and their family. Our newly renovated centre at Enoggera is looking for an enthusiastic and positive educator to join our team and make a real difference.
We believe every child is valuable and deserving of our time, care, love and attention. Our child care centre is a HAVEN for children, free of rush. They'll learn and develop essential skills such as empathy, self-regulation, resilience, autonomy and self-confidence – which are all vital for children growing up in the 21st Century!
We are looking for someone with the following:
A willingness to learn, be involved and work as part of a team.
A blue card for child related employment
Hold or be working towards their Diploma of Children's Services, or be willing to study. Apprenticeship/Traineeship opportunities are available for the right applicant.
First Aid, CPR, Asthma and Anaphylaxis certification (or be willing to obtain)
Please apply if you have a genuine passion for working with children, are enthusiastic, motivated and a real team player. A professional attitude and impeccable presentation is essential.
If you would like to become a part of our team, please come to the centre to meet the Director, Emma Wilson, and bring along your resume. Alternatively, you may email your resume and cover letter to enoggera@motherduck.com.au.
Please note that due to excessive interest in the past only successful applicants will be contacted. We wish all other applicants the best for their future endeavours.
Emma Wilson
36 Glenalva Tce Enoggera, 4051
07 3356 4954
enoggera@motherduck.com.au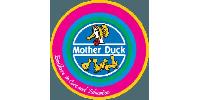 About Mother Duck Child Care & Pre-School Centre - Enoggera
No information has been provided by the company at this time.