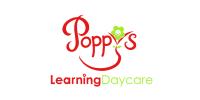 Certificate III in Child Care
Do you enjoy working with children?
Would like to start a career in childcare?
Our centre has an exciting opportunity and is offering a Traineeship Full Time or Part Time to successful applicant.
You will LEARN:
To care for children 0-5 years
To facilitate a Learning Program
Interact with children so they can achieve their developmental milestones
To Plan experiences based on children's interests.
The successful applicant must:
Enjoy working in a team environment
Be enthusiastic, flexible and reliable
Pleasant and have a positive attitude
Be able to work flexible hours
Our centre will provide you with a secure position and support you to receive your qualifications. The position is Full Time or Part Time.
If this sounds like your dream job please email your resume to poppys134daycare@yahoo.com.au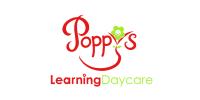 About Poppy's Day Care Centre
Poppys Day Care
Two Centres located in Mooorebank
32 Place Centre - 0-2 year
39 Place Centre - 3-5 year