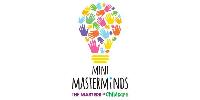 Housekeeper
Are you looking for regular part-time work Monday to Friday?
Do you love working with children and dogs?
Amazing family looking for an Amazing All-rounder!
We are looking for an experienced, permanent part-time Housekeeper, to join this young, soon-to-be family of four. We seek a reliable and well-organised Housekeeper to help run their household which will include two young children and their little Cavoodle.
Ideally this position will be 5 days per week, for a minimum of four hours per day. (11am – 3pm Monday to Friday with some flexibility available).
You must be an experienced housekeeper with high standards who is comfortable managing all the daily needs of the home, whatever they may be.
This includes daily tasks such as:
Ensuring a tidy and clean kitchen,
Making beds and general tidying of bedrooms and bathrooms
Laundry details including washing and ironing
Taking out rubbish
Feeding our Cavoodle.
Additional weekly duties will include:
Changing bed linens and towels
Deep housekeeping duties such as vacuuming, mopping, dusting and bathrooms)
Any additional errands as required (i.e. picking up dry cleaning, going to the post office etc.).
Occasional grocery shopping (however groceries will be ordered online and delivered weekly)
Occasional meal preparation will be appreciated, for example chopping and preparing ingredients for dinner or making dinner items that can be refrigerated overnight.
It's important you are good with children, kind and considerate, and you must be efficient, reliable and able to commit to a permanent role with this very welcoming family.
The successful applicant will have:
Previous experience in private homes is essential
Strong communication skills and able to multitask
Strong interpersonal skills
High standard in cleaning and laundry and attention to detail in all household tasks;
Previous experience with young children preferable
Must be comfortable with dogs and assist with care of our little Cavoodle
Current drivers' license and own car;
Non-Smoker;
WWCC, Police check and Australian working rights
Be discreet and respectful of family's privacy at all times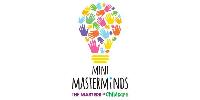 About Mini Masterminds
No information has been provided by the company at this time.