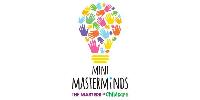 Sale Representative
Mini Masterminds are currently looking for experienced sales representative to be based at our head office located in Melrose Park. The role is designed for those who are eager to excel and are committed to exceeding expectations.
About the role:
Due to growth within our Mini Masterminds company we are seeking a motivated individual that can continue to grow our business by maintaining and building on current services.
Maintain a regular visitation schedule with new/ existing clients across Sydney
Making outbound calls to potential clients and identifying their needs
Follow up client visits with phone calls
Complete Job specification forms
Book client meetings
Answer incoming calls and respond to client emails
Develop business opportunities
Occasional participation of business events (e.g conferences)
Organising payroll
Enter data into the system accurately
Developing and maintaining business relationships
Develop contact with potential customers in the industry by cold calling, emailing or scheduling meetings in person.
Form new and continue existing relationships with companies in the client database by visiting them in person, maintaining phone contact and addressing issues or problems.
Excellent time management skills
Manage leads and enquires via the website and other social media platforms
Skills and experiences:
Childcare experience/ previous sale experiences required
Service oriented with a genuine concern for client needs
Experience within a sales environment with demonstrated
Ability to meet and exceed sales targets and KPI's
Self-motivated "can do" attitude
Gets excited about hitting targets and earning a great income
Good organization skills
Self-motivated with a desire to succeed and help others do the same
Ability to work in a close-knit team
Excellent communication, interpersonal and presentation skills
Paid for working with children check
Possess the following traits: Well presented, well spoken, punctual, organized and professional.
Benefits:
Attractive salary
Package includes super and bonus (yes! you will receive bonuses as well as commission)
Flexible working arrangements
Training provided
Travel included
Uniform Provide
Onsite Parking
Business tools supplied
Do not miss out on this great opportunity. If this sounds like you then, please click APPLY NOW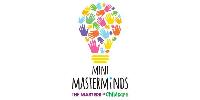 About Mini Masterminds
No information has been provided by the company at this time.