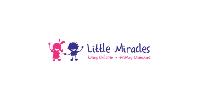 Early Childhood Teacher
This role is part time in our preschool room, Mondays, Tuesdays and Fridays.
About the business
At Little Miracles we are a Christian family owned business who believe our best assets are our staff. We develop our Educators by building on their strengths through our strength coach so that you may lead positive lives both inside and outside the business.
We also love giving back by supporting various charities which are chosen by both our employees and owners. You will have the opportunity to be part of our team and make a difference to people's lives particularly those who are disadvantaged or in need.
About the role
The successful candidate will be a passionate and dedicated team member who loves teaching and brings the best out of every child. In this role you will be required to:
Develop and maintain positive relationships with all children, families and work colleagues
Be able to build rapport with children through play, engage in conversation and help to create learning experiences around their interests
Ensure the centre environment is developmentally appropriate for children
Regularly monitor and evaluate the effectiveness of programs
Create a friendly, secure and interactive learning environment
Be part of a supportive team environment and culture that values collaboration through sharing information and teamwork
Ensure a high level of health & safety standards are always maintained
Benefits
Here at Little Miracles we are a "people come first" business and our educators, our parents and our children are valued above everything else. If successful you will have the benefits of:
A Supportive environment with a strong focus on a culture of honour.
Discounted childcare rates for your children
Personal and professional development with the possibility of further career development
Work in a business which makes a difference to lives and communities.
Participate in Fun days held through the year
Required Qualifications
A bachelor's in early childhood
Current Working with Children's Check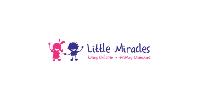 About Little Miracles Childcare
Little Miracles are a family owned company that operate 10 childcare centres in NSW.