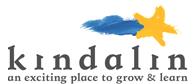 Calling all experienced Educators looking for an exciting part-time role!
Kindalin Early Childhood Learning Centres have a unique opportunity for experienced and passionate Diploma Educators & Early Childhood Teachers to join a strong team and immerse themselves in the Kindalin culture!
We need experienced and energetic Educators who are looking for a change and ready to make moves in their Early Childhood careers, in numerous part-time assistant roles.
Positions are based at our Kindalin Hills centres which include:
Kindalin Castle Hill
Kindalin Cherrybrook
Kindalin Cherrybrook Village Shopping Centre
Kindalin Glenhaven
Kindalin Kellyville
Kindalin Kellyville Ridge
Kindalin West Pennant Hills
Whether you are a Diploma experienced Educator, an ECT or working towards your ECT, we want to hear from you!
Part-time hours available are:
Two days (16 hours) - Monday & Tuesday (9.30am - 5.30pm).
Three days (24 hours) - Wednesday, Thursday & Friday (9.30am - 5:30pm).
Kindalin Early Childhood Educator Requirements:
Experienced Educator with a current qualification that meets ACECQA regulations and current knowledge of the Early Learning Framework (EYLF) and National Quality Framework (NQF).
Candidates must be Diploma qualified, an ECT or completing their ECT.
Work well in a team environment
Passionate, enthusiastic and committed to high-quality early childhood education
Working with Children's Check
Permanent residency in Australia
Kindalin Early Childhood Learning Centres offer our employees:
A supportive and friendly team environment
Kindalin's own 12 month onboarding program ensures you are supported and welcomed into the Kindalin family
Flexibility in a convenient location
Attractive employee benefits
Kindalin polo shirts as uniform
Staff conferences and career development seminars
Positive and progressive work environment
The opportunity to stay long-term and progress in your career!
For over 30 years, Kindalin's unique style and culture of quality and care have paved the way for many successful and rewarding careers. Join our well-trained, professional educators who are passionate about their careers and the next generation!
Please submit your resume and cover letter via Seek or call our HR Manager Jessica 0455 425 696 for more information.
To find out more about Kindalin Early Childhood Learning Centres please visit our website - www.kindalin.com.au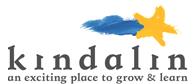 About Kindalin Early Childhood Learning Centres
Kindalin staff are educated, warm, creative and respected leaders in the field of early childhood development and education.
Kindalin Early Childhood Learning Centres is a family owned service which has been providing high quality Children's Services for over 30 years. The Kindalin vision is to provide every child with a stimulating and challenging environment in which to grow and learn, this too is our vision for our valued employees.
Kindalin Early Childhood Learning Centres offers their employees:
A dynamic and friendly team environment
Opportunity for promotion and career growth
Competitive salary and attractive employee benefits
Staff conferences and self-development training
Positive and progressive work environment
To be a part of our evolving early learning centre