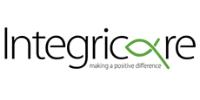 Safety Officer
Integricare
At Integricare we provide a rewarding environment for passionate people who are committed to seeing a new generation flourish. We are a well-established and not-for-profit Christian organisation that has been providing high quality family and children's services since 1882. We care for over 1800 children and their families each year across 7 Early Learning Centres, 6 Preschools, 2 supported playgroups and 1 Family Support Service.
The Opportunity
We are looking for a WHS professional, to work 3 days per week, who can join our dedicated team and actively manage the development and maintenance of a safe working environment for all of our employees and children. It covers assessment and reporting, implementing safe work practices, WHS management, compliance and adoption of new safety policies and procedures. This role is based in Integricare's central office in Burwood but will require travel within Sydney.
Key responsibilities
Ensuring that we are achieving regulatory compliance by being fully aware of the requirements and then ensuring that we are adhering to those standards,
Collaborating with the Operations Team on the various requirements of Childsafe,
Coordinate the activities, training and communication of health-related issues e.g. Covid19 and Mental Health,
Ensuring that the process of reporting and follow-up of incidents and hazards by managers is being diligently attended to,
Capturing learning from incidents, injuries and hazards, identifying trends and implementing changes to work practises,
Conducting and/or managing safety audits, reporting and implementing any changes,
Conducting and/or co-ordinating safety training,
Highlighting and making changes to policies and procedures within the Risk Management Framework,
Administrating safety processes and requirements, including proactively collaborating with the WHS Committee.
Requirements and Qualifications
Relevant qualification in WHS
At least five years' experience in a WHS or safety management role.
Experience in safety training. Qualification in training and assessment preferable
Awareness of best practice in safety in Early Education.
Strong interpersonal skills.
Sound written communication skills for the preparation of reports and correspondence.
Current Working with Children Check and Covid19 vax, as per PHO.
Supportive of our Christian ethos and values.
APPLY NOW
If this sounds like an opportunity too good to miss, then we would like to hear from you.
Please email your Resume, with a covering letter addressing the requirements above to:
Gillian Cross, Human Resources Manager
gcross@integricare.org.au
Only short-listed candidates will be contacted
Integricare is committed to being a Child Safe Organisation and adopts the National Principles for Child Safe Organisations.
Integricare is an equal opportunity employer.
Integricare Centres are located in Rockdale Plaza, Brighton Le Sands, Rockdale, Turrella, North Strathfield, Strathfield, Rozelle, St Ives, Northbridge, Pendle Hill, Parramatta, Northmead and Auburn.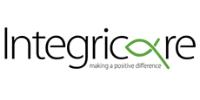 About Integricare
Integricare is a not for profit Christian organisation committed to providing high quality children's services. We provide support to educators including opportunities for professional development: resources of a large non profit organisation with over 150 staff; above regulation staffing in both number and qualifications