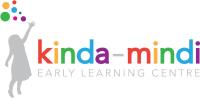 Diploma Educator
ABOUT KINDA-MINDI
Kinda-Mindi Early Learning Centres are a small group of services, with locations around Sydney. We cater for children aged 0-6 years of age.
Kinda-Mindi recognises and appreciates the value of their staff. We have a strong and supportive management team who are there to support and empower you to achieve your career goals.
As our motto is "To Motivate, To Stimulate, To Challenge", we are looking for an experienced Lead Educator to provide leadership and mentoring within our Norwest Marketown location.
ABOUT THE SERVICE
Kinda-Mindi, Marketown is currently a 39-place service with 2 rooms located within Norwest Marketown. We have a strong, long-standing team, many educators with over 5 years tenure at the service. Parking is available on-site and the Metro station is next to the complex.
ABOUT THE ROLE
We are looking for an experienced Diploma Educator who is passionate and committed to the provision of environments and practices that support our goal to motivate, stimulate and challenge the children within our service. The right candidate will be chosen to fit into our existing long-term team of dedicated educators. The role involves working alongside other ECT's, Diploma and Certificate III educators, facilitating a high quality curriculum and school readiness program.
Your key responsibilities will include:
Facilitate contributions to individual child assessment documentation and curriculum planning.
Ensuring the health and safety needs of all children are supported.
Provision and maintenance of environments which fosters curiosity and encourages exploration and engagement.
Demonstrate and promote professional standards at all times, ensuring positive and respectful relationships with children, families, fellow team members and the wider community.
Lead reflective practice and curriculum considerations relating to inclusion and equity within your room and the service as a whole.
Advocate for the rights of children and their families.
Abide by all service policies and procedures, ensuring high quality practices are implemented at all times.
Candidates need to be dedicated, reliable and committed to working within our team. We have a full time role available but will consider multiple applicants to job-share this role. The ability to work between the hours of 7.00am and 6.00pm is a must.
The role is due to commence as soon as possible, however we are happy to wait through relevant notice periods for the perfect candidate.
ABOUT YOU
Qualification Criteria
You will have:
Diploma educators with 5+ years experience.
Current First Aid, Asthma & Anaphylaxis Certificate/s (E.g. 004 or 012).
Essential Criteria
You will also have:
A sound understanding of the National Quality Framework, including National Law & Regulations, National Quality Standard and the Early Years Learning Framework.
A passion for developing, planning and implementing an innovative educational program with a commitment to inclusive early childhood practice and social justice.
A deep understanding of child safety and the National Child Safe Principles.
A commitment to empowering, respecting and protecting children and young people through the provision of child safe environments.
Excellent communication skills – both written and verbal.
Computer literacy - experience using web-based documentation systems preferred.
Current approved Working with Children Check clearance number.
Desirable:
Experience with online documentation programs.
BENEFITS
Induction Program – including a dedicated mentor to support you in your early weeks in your new role.
ECT Scholarship Program – for educators with the dream of being an ECT.
Leadership Program Roles – Providing opportunities for individuals to grow and develop their leadership skills for future career roles.
Career development and mentoring opportunities – 2IC, Educational Leaderships and other support office roles.
Networking opportunities.
PAID professional development opportunities, including conferences.
PAID first aid and child protection qualifications.
Flexible working arrangements available.
Uniforms, including hats, are provided.
Parking is onsite.
Close to public transport - bus and Metro Station.
HOW TO APPLY
Kinda-Mindi is committed to respecting, empowering and protecting children and young people through the provision of child safe environments. This commitment extends into our pre-employment screening and all applicants must provide the following:
A copy of a current resume;
A cover letter that addresses the essential and desirable criteria;
Working with children check number and date of birth for verification;
Details of at least 2 recent professional referees form the last 5 years who are willing to provide a reference on your behalf.
MORE INFORMATION
If you would like any further information regarding the role, please contact:
Katie Bridges - Centre Director
(02) 88506022
marketown@kinda-mindi.com.au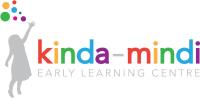 About Kinda-Mindi Early Learning Centres
No information has been provided by the company at this time.