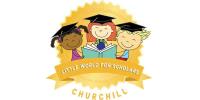 Qualified Educator - Out of School Hours Care
Little World for Scholars has an exciting opportunity for a passionate Cert III/Diploma Qualified Educator to come and Lead our School aged program at Churchill, Ipswich.
The shift times are Monday-Friday 6-9am / 2.30-6pm and 8-4.30pm during school holidays.
We are seeking an motivated and enthusiastic educator with the drive to build respectful and reciprocal relationships with children, families, staff and the school community.
So, come and work in a space where the environments are set up to encourage children's learning, agency and play. Whilst working in a dynamic team who supports you by providing the necessary resources, freedom and control to create exciting learning environments, allowing you to successfully implement the Early Year's Learning Framework (Belonging, Being and Becoming) and the My Time Our Place Framework.
Your duties will be:
To maintain a safe environment.
To mentor and support other educators within your team.
To guide and facilitate children's learning through fun and current interest based experiences
To provide children with beautiful, thoughtful and irresistible environments that shout - stay and play!
To build respectful, reciprocal relationships with children, families, educators and the school.
To have fun.
In return we will offer you:
Job security
Flexible work life balance.
Opportunity to further develop your career.
A fantastic management support structure.
Staff discounts on Child Care.
Professional development delivered in-house as well as well-known pedagogical leaders
Essential Criteria:
Certificate III in Out of School Hours Care or Diploma in Children's Service (Education and Care)
Current Asthma, Anaphylaxis, CPR & First Aid certificates or willingness to obtain.
Current WWCC (Blue Card)
Knowledge and understanding of the Early Years Learning Framework / My Time Our Place Framework / National Quality Framework / National Quality Standards
Familiarity of Childcare Regulations and Law.
Open Licence and experience driving a 12 seater mini bus
Ideal Candidate:
A strong level of communication skills and the ability to build strong relationships with staff, children, families and the community.
Be an inspiring leader and positive role-model.
Have personal and professional aspirations to make the child care industry that of a high professional standard.
Have a readiness to go above and beyond for the children and families.
Have a passion to make a difference in every child's learning journey.
Be flexible, reliable and overall have a happy persona.
Wanting to make children's school days and holidays memorable experiences
To Apply:
Please submit your application with your Resume, Cover Letter and Qualifications. Applications will remain open until the position has been filled, so apply today!
Email – admin@littleworldearlylearning.com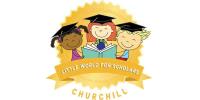 About Little World for Scholars Churchill
No information has been provided by the company at this time.