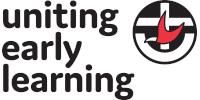 Early Childhood Teacher - Kingdom Kids Childcare Centre (Carbrook)
Early Childhood Teacher
Kingdom Kids Early Learning Centre (Carbrook)
We currently have an exciting opportunity for a Full-time Early Childhood Teacher to join our team. This exciting opportunity is ideal for a talented educator who has a passion for early childhood education and care and making a meaningful contribution to their role, community and families.
Kingdom Kids Early Learning centres are located across two campuses. Our service provides a community environment that offers a responsive learning environment guided by the Early Years Learning Framework, recognising and respecting the individuality, ability and potential of each child. We offer children innovative educational programs in a flexible, play-based natural environment where they can be themselves and learn about the world around them. We have the wonderful opportunity of being attached to Calvary Christian College where we use many of the facilities for our program- Bush Kindy, Agricultural farm, Cooking classes, PE and the college library.
As a team member at Kingdom Kids Childcare Centre you will have the opportunity to work alongside a passionate educators and teachers delivering an enriched learning experience for children.
If you're a qualified Child Care Educator seeking an exciting career opportunity, we encourage you to apply!
The successful applicant will bring to the role:
Completed Bachelor's Degree in Early Childhood or equivalent as recognised by ACECQA (Required)
Previous experience in the long day care sector (Desirable)
Current valid Blue Card, Police Check, First Aid, CPR, Anaphylaxis and Asthma Training (Required)
Working knowledge of the Early Year's Learning Framework, Queensland Kindergarten Guidelines, National Quality Framework and National Law and Regulations
View children as capable and competent learners, with an understanding of contemporary early childhood practices
A commitment to learning and professional development
Excellent verbal and written communication skills
Have skills to priorities and manage work tasks efficiently and effectively
What we can offer you:
5 weeks annual leave with 14% leave loading
Above Award Remuneration
Renewal of your blue card and first aid certifications
Reward and Recognition program
Area Manager support
Compliance and Regulation support
People and Culture support
The position's key responsibilities include:
Facilitate and deliver the educational learning experiences in your room through a quality play-based early childhood education program within the Early Years Learning Framework (EYLF) and/or Queensland Kindergarten Learning Guideline (QKLG) by contributing to documentation that makes each individual child's learning and growth visible, undertaking assessment, engaging in ongoing reflective practice and building collaborative partnerships with families and colleagues to enrich children's learning.
Plan and implement programs based on knowledge of the child, children, EYLF, QKLG and National Quality Framework (NQF) in preparation for the children's first year of formal schooling.
Effectively lead and manage the room and resources to maximise and maintain an effective, engaging, safe and aesthetic learning environment.
Work collaboratively and respectfully with fellow educators to support each other's professional development and to utilise a variety of teaching strategies including intentional teaching, reflective practice and continuous improvement that provides quality education and care of children.
Develop and maintain a strong understanding of relevant legislation, frameworks, policies, procedures and guidelines to ensure the service meets all compliance obligations, including the universal access requirements for every child's education.
Exemplify personal drive and integrity, taking personal responsibility for meeting objectives, showing initiative and committing energy to achieving goals, showing resilience and professional conduct under pressure and scrutiny.
Support the Director to establish
To Apply fo rthe position please email your resume to careers@ucaqld.com.au or by clicking the Apply Now button.
Enquires can be made to Michelle Clarke on 3209 0250.
Uniting Church in Australia, Queensland Synod is committed to being a child safe, child friendly organisation and for all children who come into contact with our services we will provide welcoming, safe and nurturing services, prevent child abuse and neglect within our services and appropriately and immediately address child abuse and neglect if it does occur.
Check https://ucaqld.com.au/synod-services/policies/ to see our Privacy Policy, including the use and storage of information we collect.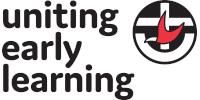 About The Uniting Church In Australia Queensland Synod
The Uniting Church in Australia (the Church) is a large uniquely Australian Christian denomination in Australia with heritage from historical reformed evangelical denominations. In Queensland, the Uniting Church has around 250 congregations and has Early Learning Services, Schools, Colleges and large Community Services.