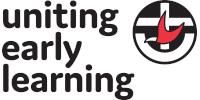 Part-Time Lead Educator - Toombul
Part-time Lead Educator
Toombul Early Childhood Centre
Who Are We?
We are searching for an enthusiastic Part-Time Lead Educator (10-37.5 hours per week) to be part of a passionate team of early childhood educators providing their community with high quality education and care. Toombul Early Childhood Centre is part of the newly created Uniting Education Early Learning section of the The Uniting Church in Australia (Queensland). We are searching for enthusiastic and passionate Educators to join our team in providing high quality early childhood education and care.
Providing a community environment and responsive learning environment for our children, our educators respect individuality, ability and the potential of each child. Children and families are offered innovative educational programs in a flexible, play-based natural environment where they can be themselves and learn about the world around them.
It is anticipated that applicants would be available to commence work as soon as possible. If you are seeking an exciting career opportunity where you are able to intentionally make a meaningful difference to others, we encourage you to apply!
What We Can Offer You:
Generous professional development opportunities, including networking with other early childhood services.
A Nature-based learning environment
Lifestyle benefits including employee assistance program
Area Manager support
Compliance and Regulation support
Paid renewal of your blue card and first aid certifications
Reward and Recognition program
What Do We Need You To Do?
Engage with our children, family and community through the delivery of high quality education and care, whilst working collaboratively with our passionate and dedicated team of early childhood educators.
Effectively lead and manage the room and resources to maximise and maintain an effective, engaging, safe and aesthetic learning environment.
Exemplify personal drive and integrity, taking personal responsibility for meeting objectives, showing initiative and committing energy to achieving goals.
Willingness and ability to undertake duties as a responsible person in day-to-day charge of the service as per ACECQA requirements.
Maintain a safe environment for children, families, employees and visitors and implement strategies to achieve safety outcomes, constantly driving continuous improvement, taking all reasonable care to ensure actions do not impact on the health and safety of employees, children and visitors.
Support commitment to inclusion and access to a quality early childhood education program for all children and families, treating all children with dignity and respect.
What We Require of you:
Hold or actively working towards an ACECQA approved Diploma level qualification, equivalent or higher – (Required)
Hold a current valid Blue Card, Police Check, First Aid, CPR, Anaphylaxis and Asthma Training (Required)
Have previous experience in the long day care sector and a passion for early childhood education (Desirable)
Take a warm and welcoming approach that shows acceptance and respect for all children and their families,
Have demonstrated knowledge of the Early Year's Learning Framework, Queensland Kindergarten Guidelines, National Quality Framework and National Law and Regulations,
Have excellent verbal and written communication skills, with a commitment to building strong relationships with children and family,
Have attention to detail, manage time efficiently and be a quick learner
Further Details
To apply, please submit your Resume to Careers@ucaqld.com.au or by selecting the "Apply for Job" button.
Enquires to the position can be made directly to Raija Taylor on 3621 5340.
Applications close: Friday, 12 August 2022
Uniting Church in Australia, Queensland Synod is committed to being a child safe, child friendly organisation and for all children who come into contact with our services we will provide welcoming, safe and nurturing services, prevent child abuse and neglect within our services and appropriately and immediately address child abuse and neglect if it does occur.
Check https://ucaqld.com.au/synod-services/policies/ to see our Privacy Policy, including the use and storage of information we collect.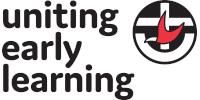 About The Uniting Church In Australia Queensland Synod
The Uniting Church in Australia (the Church) is a large uniquely Australian Christian denomination in Australia with heritage from historical reformed evangelical denominations. In Queensland, the Uniting Church has around 250 congregations and has Early Learning Services, Schools, Colleges and large Community Services.