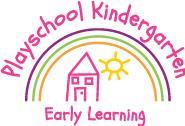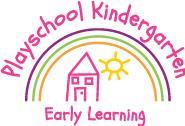 Toddler Room Leader
We are seeking a Toddler experienced Diploma trained Educator who is enthusiastic, passionate and committed to providing high quality education and care for children attending our service.
Kids Club Manager
We love mini humans.  So we're looking for a Kids Club Manager who relates well to kids for our shiny new health club.  You'll need lots of energy, ensuring the safety and smooth running of our Club-V activities and be up for plenty of fun-diddly-fun-fun.  You should have that certain 'Virgin-ness'; because we're all in this thing called fitness, together.  You'll be heading up a team that's all about building relationships, not just memberships.  We're freaky happy and we always put our people first, so you'll love it.  'Cause, duh, we're Virgin'
Room Leader - Early Childhood Education
At the Y, we believe in the power of inspired young people. A community not-for-profit organisation with 17 million participations annually across Australia. 8,000 staff and volunteers serve at more than 150 locations every day. We partner with government and private capital to deliver programs and services that include community recreation, adventure and stadium sports, camping, learn to swim, children's programs, early learning, youth services, retirement living, disability services and social enterprises.